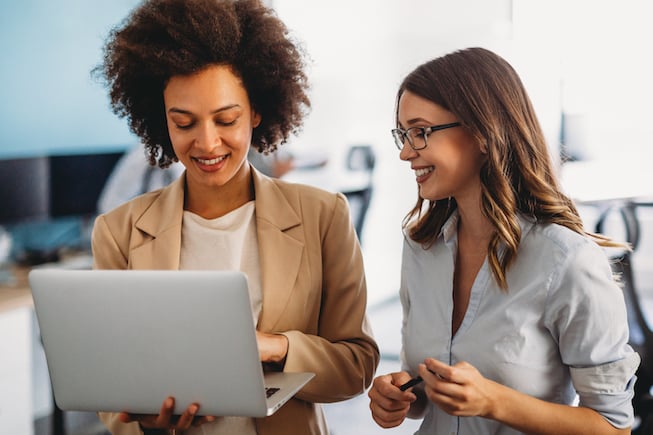 Our broad range of IT and AV services offer comprehensive service for any issue you may have. Whether you need assistance streamlining your data backup with cloud migration or need to improve the acoustics in your home recording studio, we guarantee that we'll find what's right for you. Reach out to our team today and see how our technicians can provide the service you've been waiting for.
We've helped so many businesses
LINCOLN PEDIATRIC DENTISTRY
Located in Lincoln, Nebraska, Lincoln Pediatric Dentistry was a growing dental practice with a serious issue: they needed to fortify their backup, fast. After going through two solutions prior to Bizco, they needed a charmed third attempt. After a comprehensive assessment, we provided Lincoln Pediatric Dentistry with a custom-tailored solution including:
Virus removal
Compliance consultation
Implementation of redundant backup solution
File restoration testing
ALBAN CAT
Alban CAT needed a mobile computing solution to address hardware device failure and unreliable wireless connectivity in the field. After exhausting a few unsatisfactory options, they chose to utilize the fully-rugged Toughbook 31 and semi-rugged Toughbook 53 laptops, featuring a durable, embedded mobile broadband and unique enterprise-grade functionality. Their new equipment led to:
Improved customer service times
Enhanced employee and customer satisfaction
Significantly-reduced device failure
WYOMING MACHINERY COMPANY
Wyoming Machinery Company needed to eliminate mobile device hardware failure and improve field worker and technician efficiency in extreme conditions. After replacing their prior solution with rugged Panasonic 31 Toughbook computers, their field employees experienced significantly improved protection against moisture, dirt, shock and extreme temperatures while still maintaining reliable mobile wireless access.
THOMAS D. MANGELSEN, IMAGES OF NATURE
Mangelsen Images of Nature Galleries represent the work of legendary nature and wildlife photographer Thomas D. Mangelsen. After being faced with an aging Citrix environment that was hanging on by a thread, they needed to upgrade their solution to ensure maximum uptime and user-friendly interaction for their end-users. Bizco helped them migrate to Microsoft's Remote Desktop Services, enabling them to:
Enjoy increased stability
Increase application speed
Avoid costly Citrix renewals
SPIRIT OF AMERICA FEDERAL CREDIT UNION
With an out-of-date IT environment and an email system that was leaving them with significant downtime, Spirit of America Federal Credit Union needed a new solution as quickly as possible. Bizco converted Spirit of America Federal Credit Union to a Windows domain environment and leveraged Office 365 to give them a cost-effective, efficient email solution.
POSTURAL RESTORATION INSTITUTE
Postural Restoration Institute was building a new facility and needed to create an AV solution from the ground up. They needed to divide their building into two—one side geared toward hosting seminars, the other for widespread communication. Bizco collaborated with Postural Restoration to create an entire design plan that utilized both sides effectively.
SWANSON RUSSELL
When Swanson Russell was preparing to expand and outfit their conference rooms in their new building, they had to make sure that their new facility was equipped with cutting-edge AV equipment. Bizco was able to deliver a unique solution that kept them on-schedule, under-budget, and outfitted with industry-leading equipment.
CORNHUSKER BANK
Before building their new corporate center, Cornhusker Bank knew that it wanted to equip their meeting spaces with the latest technology. With just under 100 employees on their team, they needed a solution that would keep everyone comfortable without exhausting their entire budget. They wanted technology that was functional and got the job done that didn't take away from the design and feel of the room. Bizco designed over 24 training and conference rooms, displays throughout the building, videoconferencing, and sound-masking in their entire office.
WILLIAM HILL RACE BOOK
When William Hill Race Book was looking to reintroduce pari-mutual simulcast wagering to the Horseshoe Council Bluffs Casino in Iowa, they needed a qualified AV team to complete their project. When they decided to add two new video walls, they turned to Bizco for help. Bizco installed 30 displays to create the 6 x 2 and 5 x 2 video walls, as well as eight 48" wagering displays.